Gold Foil In Dentistry
The Home page of the Associated Ferrier Study Clubs
This will be our 88th year
The Associated Ferrier Study Clubs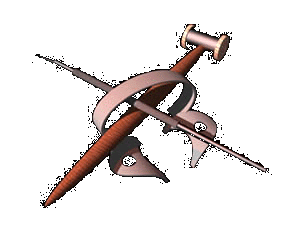 This web site (www.goldfoil.org) is the site for the Associated Ferrier Study Clubs in the Pacific NW and Dr. John R Sechena Seattle, Washington. It is intended for the use by anyone with an interest in furthering the use of gold, both in the forms of foil and cast, in dentistry. We hope the materials we have concentrated on this site will be of use for patients, educators and researchers. You are free to use the materials we have placed here. Please give credit where credit is due, as we have tried to do. We hope to enhance the site with new materials as they become available to us in our research of historical & educational materials and clinical cases. If you have materials which we can publish to the site, please make them available to us.
Dr Sechena is a member of the George Ellsperman Gold Foil Seminar (Seattle), The Associated Ferrier Study Clubs (Pacific Northwest), The American Academy of Gold Foil Operators , Richard V Tucker Cast Gold Study Club #3, and The Academy of Richard V Tucker Study Clubs .
We are funded by our own efforts and the Associated Ferrier Study Clubs. Links to these and related organizations are available on the "Study Groups and Organizations" link below.
You may contact Dr. John Sechena at johnsechena@comcast.net .
Links to
Study Groups & Organizations Gold Foil Procedures & Instructional Materials Articles and Historical Materials Meeting News Classifieds